Our Investment Banking Services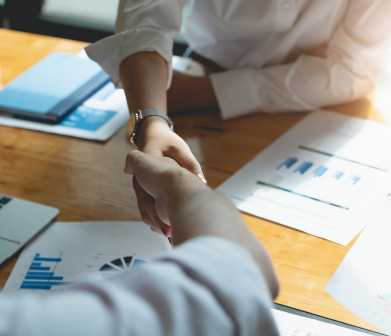 We provide a range of financial services to assist individuals, corporations, and startups in raising capital, facilitating mergers and acquisitions, and offering strategic advice on financial matters. Investment banks act as intermediaries between issuers of securities and investors.
Capital Raising:
We help SMEs, Midsize companies or startups in raising capital by venture debt or through equities from VCs, PEs, Family Offices or Public Market. We assist in structuring the Public market offerings, pricing the securities, and marketing them to potential investors. We partner with category-1 merchant bankers for issuing initial public offerings (IPOs), follow-on offerings, private placements, or debt issuance.
Mergers and Acquisitions (M&A):
We advice companies on mergers, acquisitions, and divestitures. We help with valuations, negotiations, due diligence, and deal structuring. We also facilitate the financing for M&A transactions through debt or equity issuance.
Corporate Finance Advisory:
We provides strategic advice to corporations on various financial matters, such as capital structure optimization, financial risk management, corporate restructuring, and shareholder value enhancement. We help companies make informed decisions regarding their financial strategies.
Equity Research:
Our team provide in-depth analysis and recommendations on stocks and other financial instruments. Equity research reports provide insights into a company's financial performance, industry trends, and investment recommendations.
---